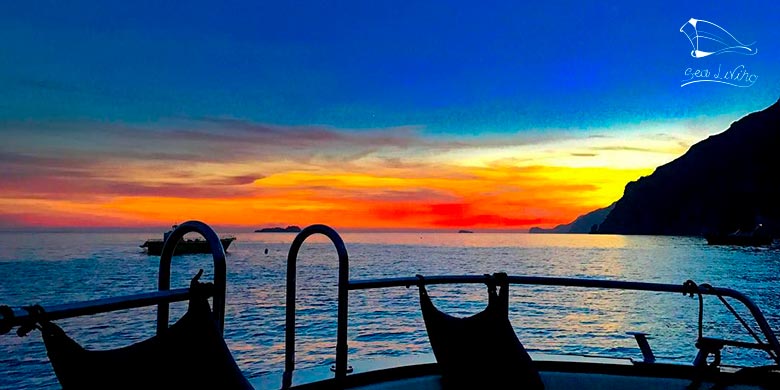 Sunset
---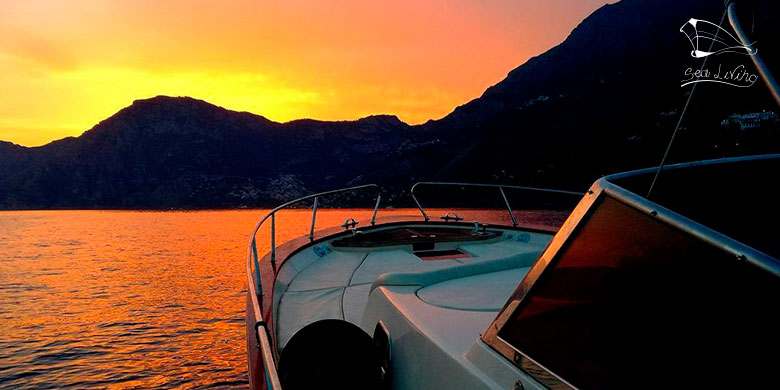 Sunset
SERVICES
• Shower
• Beach towels
• Snorkeling equipment (mask and snorkel)
• Floating tubes
• Music
• Fruit Cut
• Soft drinks
• Snacks
• Prosecco and typical Liquor
• Double Bed
• Bathroom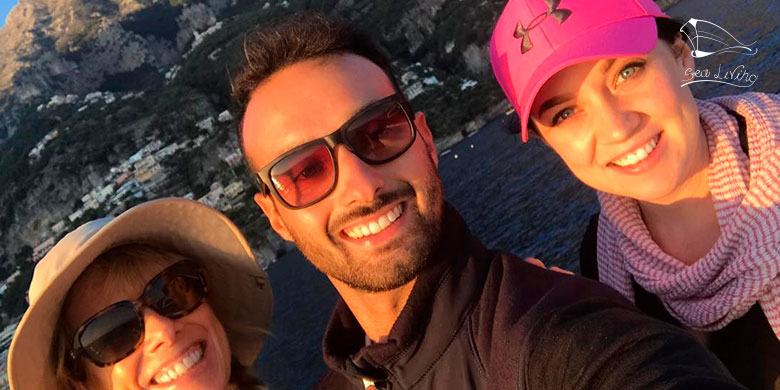 Sunset
---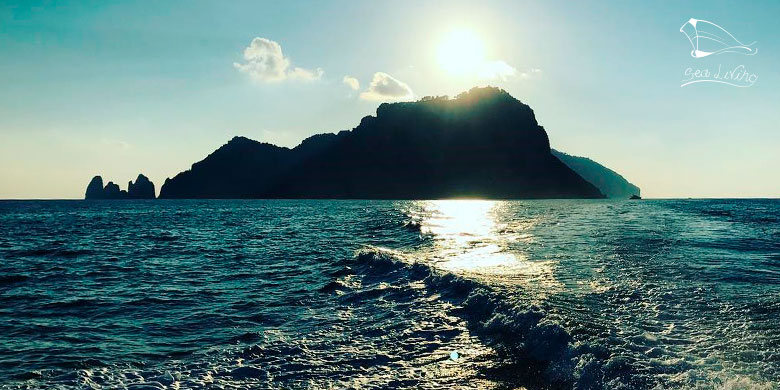 Sunset
EXTRA
• A la carte wines
• Alcholic drinks
• Gifts (flowers, cakes for your event)
• Tourist guide (choose your language)
• Lunch on board

You will have the opportunity to experience the most magical moment of the day in the company... of the sirens!
We will leave Positano in the afternoon to reach the archipelago of Li Galli in the exact moment the sun decides to hide behind the horizon when sea and sky create the perfect sunset shades before the moon rises up in the sky. A glass of prosecco with your love before returning to Positano.
ONE MORE RIDE? I GUIDE YOU! And if the magic of this land, its flavors and its beauties are not enough, well... now it's my turn!
I will introduce you our local legends and myths only a real connoisseur is able to tell with the same emphasis and enthusiasm our ancestors used to narrate them.
The history of that particular rock, its name, all the secrets of our coasts will be revealed.
Trust me and my crew and you will understand why the Amalfi coast is so popular and people fall in love with it.
---
---