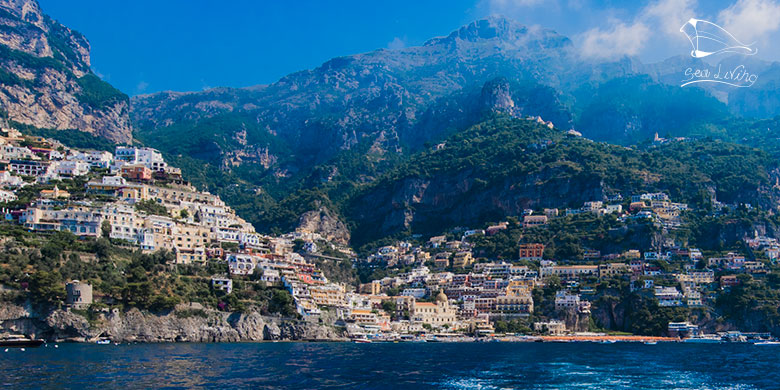 Positano
---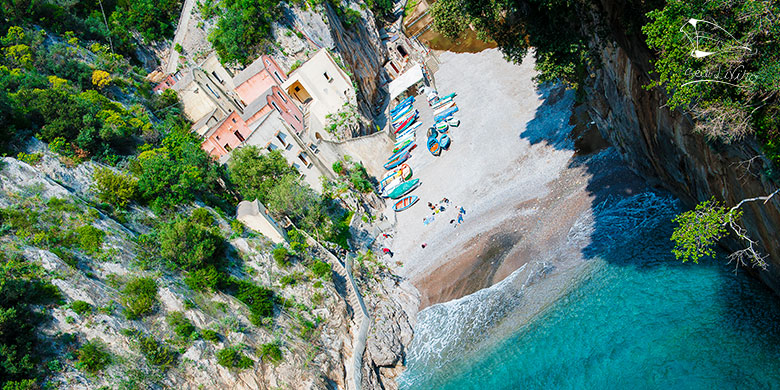 Furore
---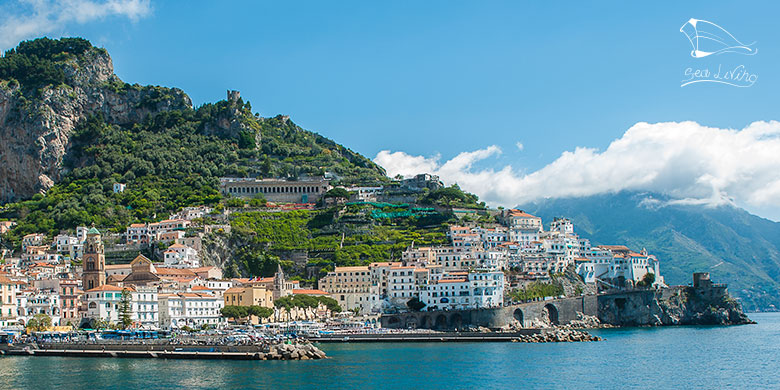 Amalfi
SERVICES
• Shower
• Beach towels
• Snorkeling equipment (mask and snorkel)
• Floating tubes
• Music
• Fruit Cut
• Soft drinks
• Snacks
• Prosecco and Typical liquor
• Double Bed
• Bathroom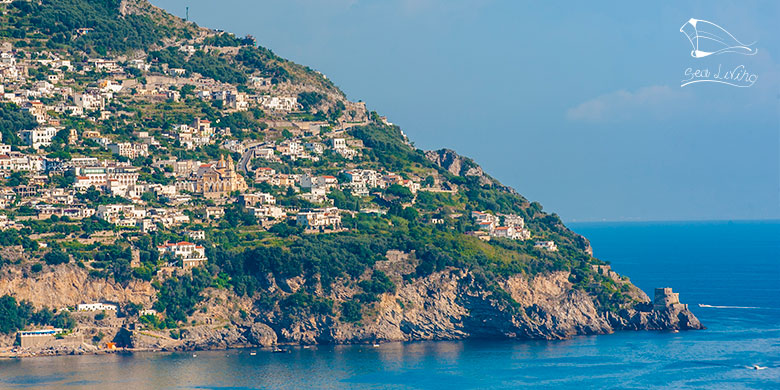 Praiano
---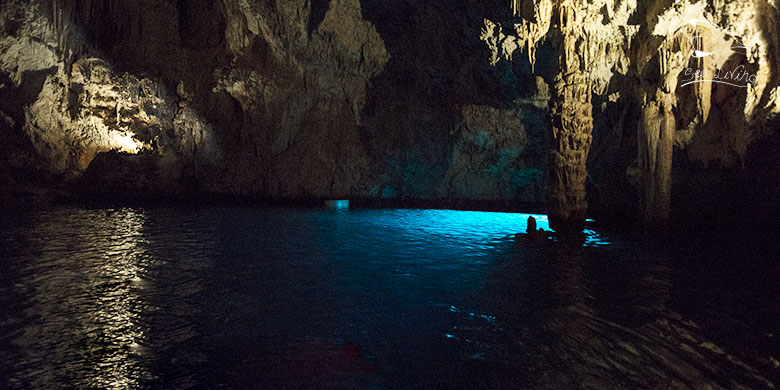 Emerald Grotto
---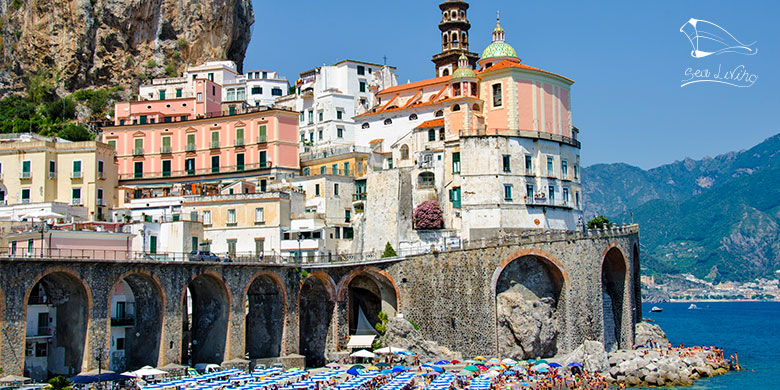 Atrani
EXTRA
• A la carte wines
• Alcholic drinks
• Gifts (flowers, cakes for your event)
• Tourist guide (choose your language)
• Lunch on board

After deciding on the departure time together, we will sail along the Amalfi coast, admiring all of its "gems": a succession of small beaches only reachable by sea, alternating with coastal villages and bare cliffs of rock.
The first optional stop (extras not included in the price tour), is near Conca dei Marini, to visit the Emerald Grotto, discovered by a fisherman in 1932. Using the entry "from the sea" (there is a second one from the state road, going down the staircase or an elevator), you take a small boat which leads you to such an unreal place flooded with a brilliant blue or emerald light.
The feeling you have is to be in a sort of sanctuary, where stalactites and stalagmites create bizarre shapes games and impressive columns. Here you can also admire a submerged ceramic crib.
The journey continues in direction to the "capital" of the coast, and you can decide to spend a few hours at leisure (4 hours) and enjoy a good lunch, between Amalfi and Cetara.
Visiting Amalfi means learning a lot about the history of the place and the entire coastline and to be enchanted by its beautiful sceneries such as the Valley of the Ferriere, a natural path rich of streams and waterfalls. Cetara, however, is the perfect destination for fine cuisine lovers, with the especially famous fish "anchovies of Cetara."
Back on board, we will sail back to Positano.
---
---