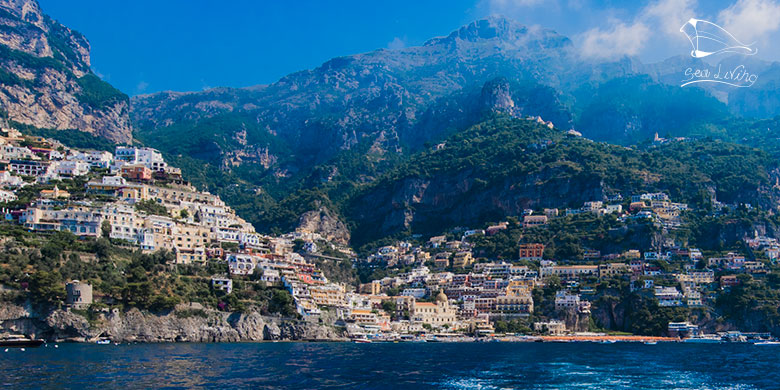 Positano
---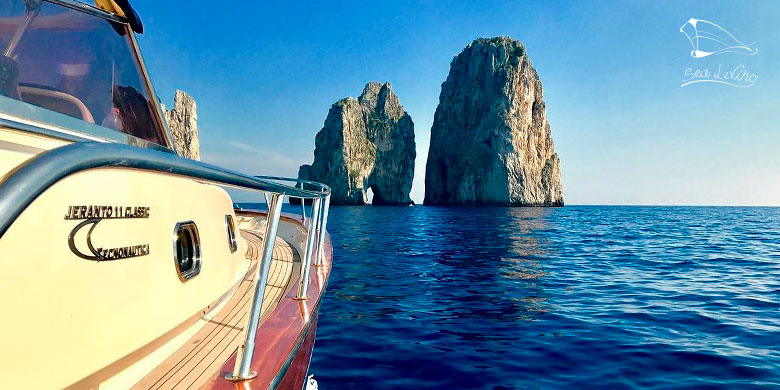 Capri
---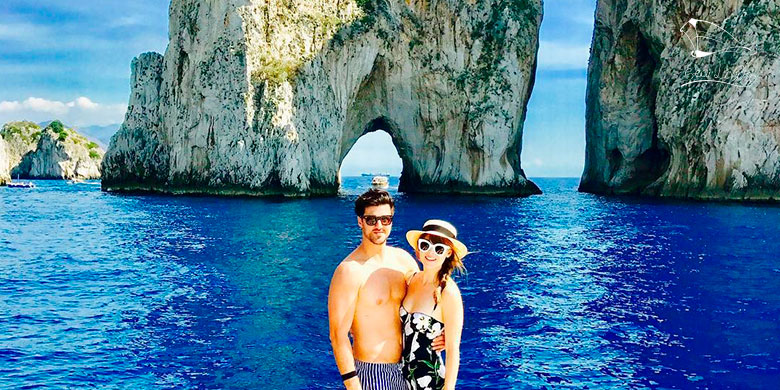 Capri
SERVICES
• Shower
• Beach towels
• Snorkeling equipment (mask and snorkel)
• Floating tubes
• Music
• Fruit Cut
• Soft drinks
• Snacks
• Prosecco and Typical liquor
• Double Bed
• Bathroom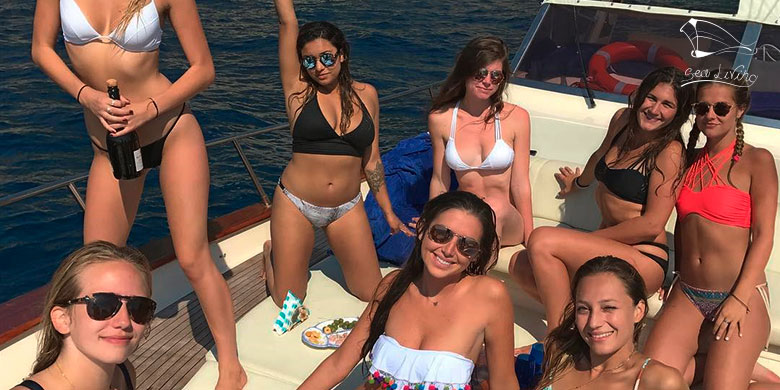 Group
---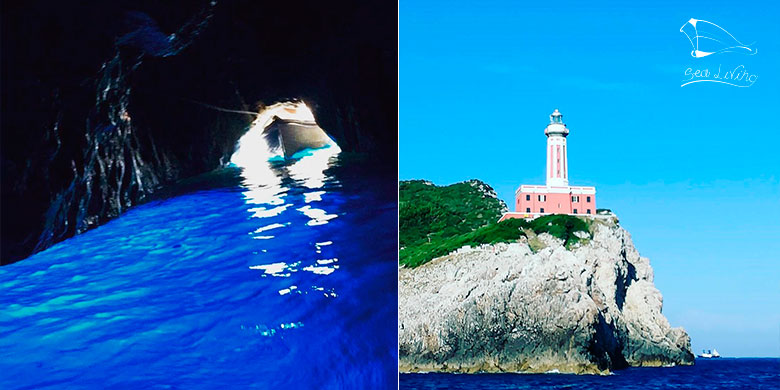 Capri
---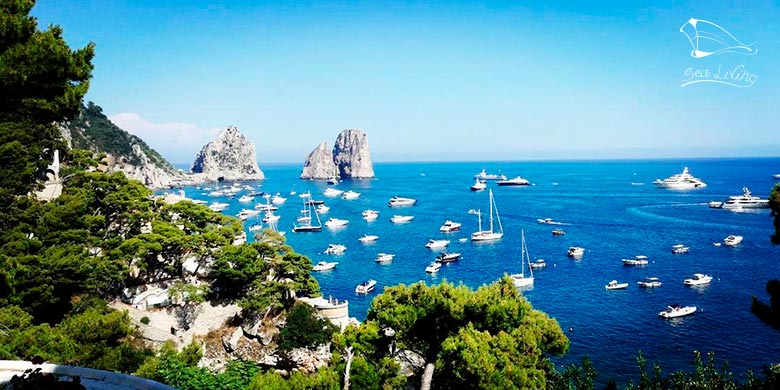 Capri
EXTRA
• A la carte wines
• Alcholic drinks
• Gifts (flowers, cakes for your event)
• Tourist guide (choose your language)
• Lunch on board

We leave Positano by 9:30 or so, and sail along the coast to admire its characteristic beaches including "Flat Rocks" and "the Natural Arch". The journey will continue past the archipelago of Li Galli and then off to the island of Capri.
We will circumnavigate the island, starting with the visit to the Blue Grotto (extra fee), a partly submerged paradisiacal natural cavity, closed to the public for long because considered "home" of demons.
We will then continue passing by Punta Carena and its majestic lighthouse, the second for light range after Genoa, and in front of you the only thing you will see is a mirror of infinite water, which extends as far as Sicily.
Next stop is the Green Grotto, which owes its name to the color of the water and the walls of the cavity, and then we will enjoy some relaxation and fun in the waters of Capri.
We will then stop at Marina Piccola literally sailing through the Faraglioni and admiring Villa Malaparte which was built by the Italian writer and that presents very special characteristics.
Last stage "on board" is the White Cave which also owes its name to the color and the shades of the white stalactites and stalagmites, including the one that looks like Virgin Mary in the act of prayer.

Once we reach Marina Grande, we will stop for about 4 hours, that is enough time to admire the island and to try local cuisine. Return to Positano is scheduled at 19:00.
---
Book your Small Group Tour on Airbnb
Select the date and Login to book
---