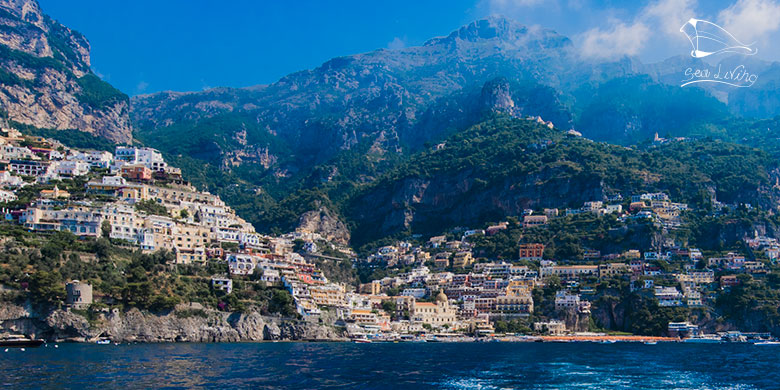 Positano
---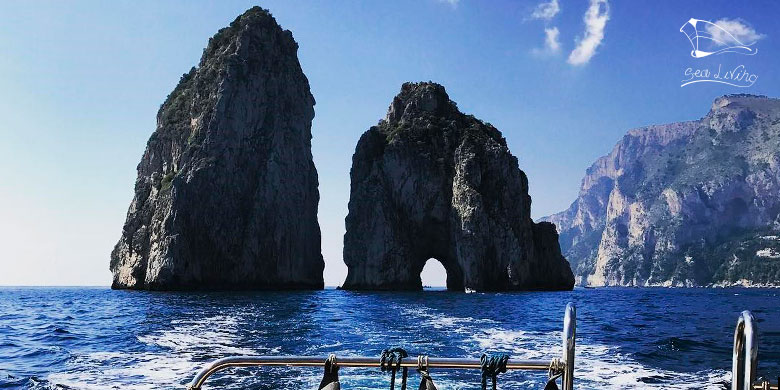 Capri
---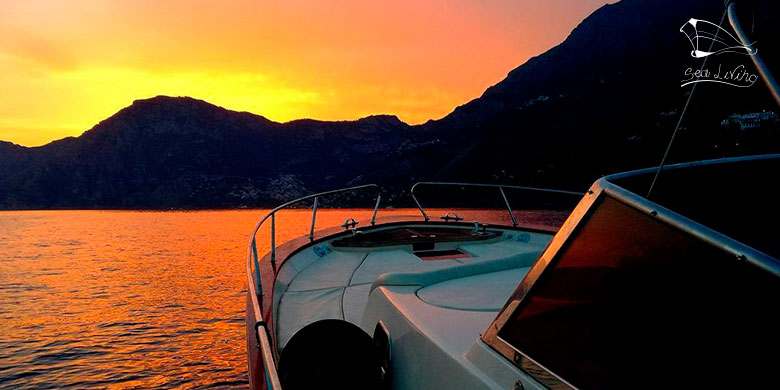 Sunset
SERVICES
• Shower
• Beach towels
• Snorkeling equipment (mask and snorkel)
• Floating tubes
• Music
• Fruit Cut
• Soft drinks
• Prosecco and Typical liquor
• Double Bed
• Bathroom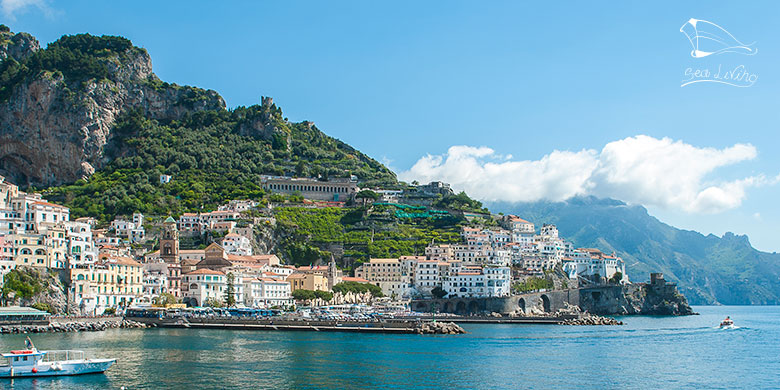 Amalfi
---
Nerano
---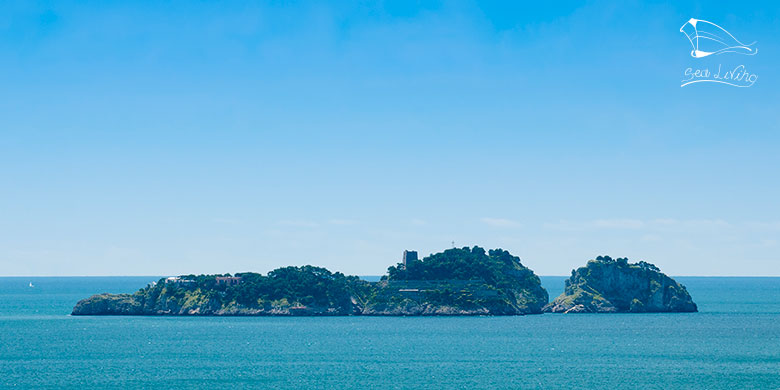 Li Galli
EXTRA
• A la carte wines
• Alcholic drinks
• Gifts (flowers, cakes for your event)
• Tourist guide (choose your language)

"Sea Living", this is not only the name of our company but our philosophy, and our main goal is to be able to transmit it to you.
For this reason we asked ourselves what could make your experience truly unforgettable, show you the sea in all its aspects, in all its essence. It is said that the night brings advice, and we found the answer right there... how about a two-day Mini Cruise with night on board?
With morning boarding from different points of the Amalfi and Sorrento coast, as well as from the island of Capri, we will take you to discover the beauty of the entire seaboard allowing you to discover its elegant night dress too.
We will know the history of the ancient Maritime Republic of Amalfi and the even older one of the Black Madonna of Positano; we will reveal the natural beauty of Capri island and the unparalleled flavor of Nerano's cuisine; until the sunset, the most romantic moment of the day.
Anchored off a port of your choice, we will watch the city slowly turn off sipping a glass of bubbles, we will breathe the true essence of the sea and we will let ourselves be lulled by its waves and by the song of the sirens during the night.
Upon our awakening, the first light of dawn will show us how everything is reborn and we will leave to discover other pearls of the coast until returning to your port, but not before having delighted the palates with local cuisine!
---
---
Departure Ports and Night Docking:
Salerno, Maiori, Amalfi, Positano, Sorrento, Nerano, Capri, Napoli
---