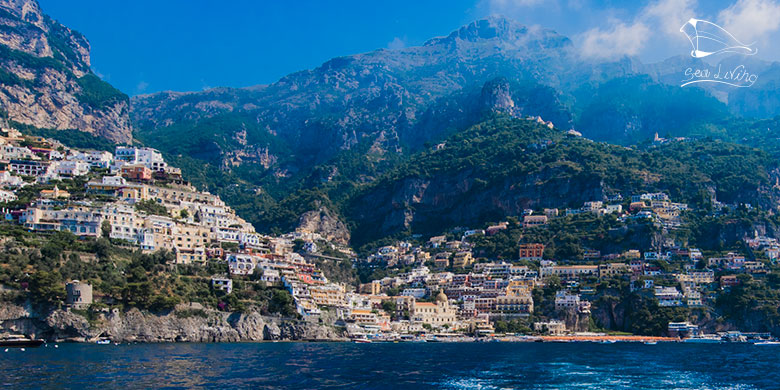 Positano
---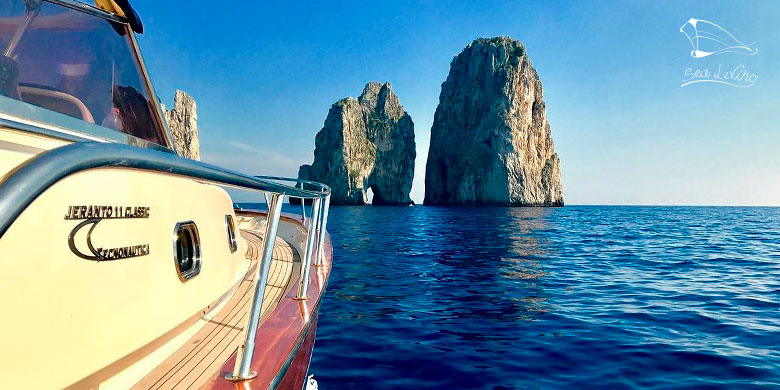 Capri
---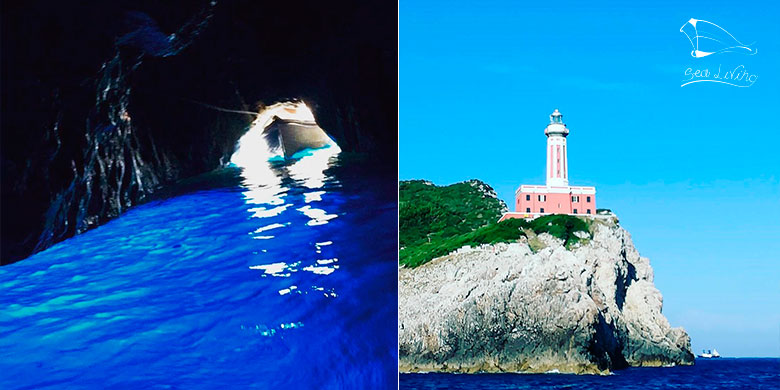 Capri
SERVICES
• Shower
• Beach towels
• Snorkeling equipment (mask and snorkel)
• Floating tubes
• Music
• Fruit Cut
• Soft drinks
• Snacks
• Prosecco and Typical liquor
• Double Bed
• Bathroom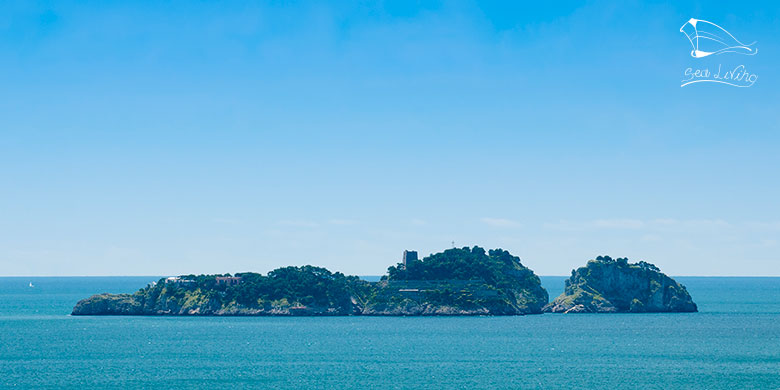 Li Galli - Archipelago
---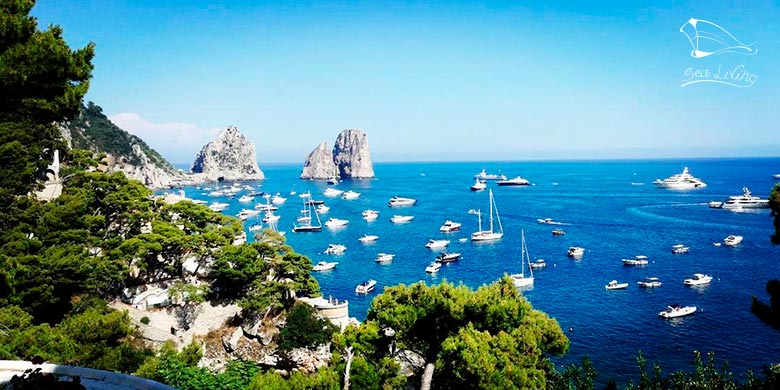 Capri
---
Nerano
EXTRA
• A la carte wines
• Alcholic drinks
• Gifts (flowers, cakes for your event)
• Tourist guide (choose your language)
• Lunch on board

Leaving Positano in the morning, at an agreed time, we will sail along the coast as far as the archipelago of "Li Galli".
Over the years many "legends" have linked these islands to the myth of Ulysses and the sirens, considering it as the residence of these haunting creatures. The name itself leads back to their Greek iconography, half woman and half bird. But the sirens were not the only inhabitants of the popular island. More recently in fact they belonged to the Russian dancer Rudolf Nureyev.
A stop for a swim in the crystal clear waters, and then off to another island: Capri. We will make a complete tour of the island, admiring most of its beauties. We will "enter" into its waters, crossing the hole of the Faraglione di Mezzo, and past the other two large rocks, the Faraglione or Lightning, and Faraglione di Fuori or Scopolo.
We continue our tour to the fascinating grottos along coast and especially the Blue Grotto, the most striking natural beauty of Capri. Only accessible from a narrow entrance by boat (the visit to the cave is an extra), you will find yourself in a state of complete darkness, before being catapulted into a heavenly atmosphere, a celestial blue you will not easily forget.
The tour of the island will also give you the opportunity to learn about other natural beauties, like Punta Carena and the lighthouse, the White Cave, the Green Cave and the Red Grotto, until you reach Marina Grande for an optional stop.
The tour concludes in the late afternoon, when we sail along the coasts of Nerano, a little village near Sorrento where you can have an early dinner before our return.