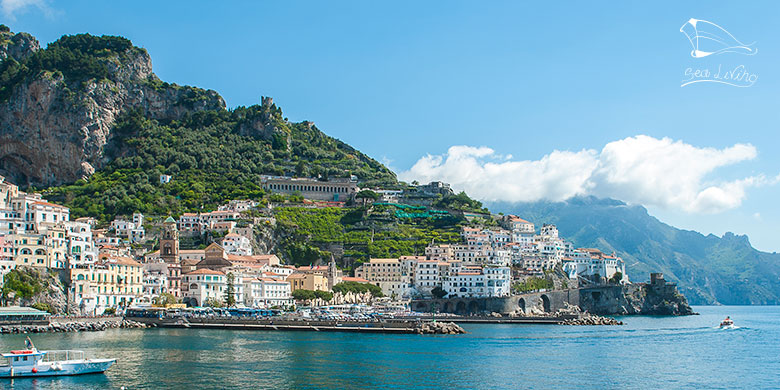 Amalfi
---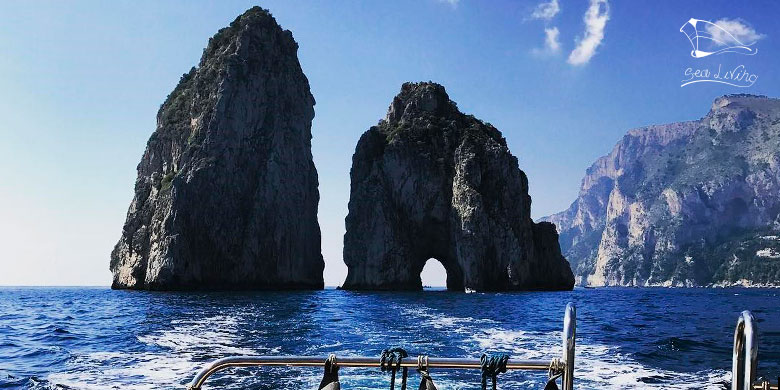 Capri
SERVICES
• Shower
• Beach towels
• Snorkeling equipment (mask and snorkel)
• Floating tubes
• Music
• Fruit Cut
• Soft drinks
• Snacks
• Prosecco and Typical liquor
• Double Bed
• Bathroom
Nerano
---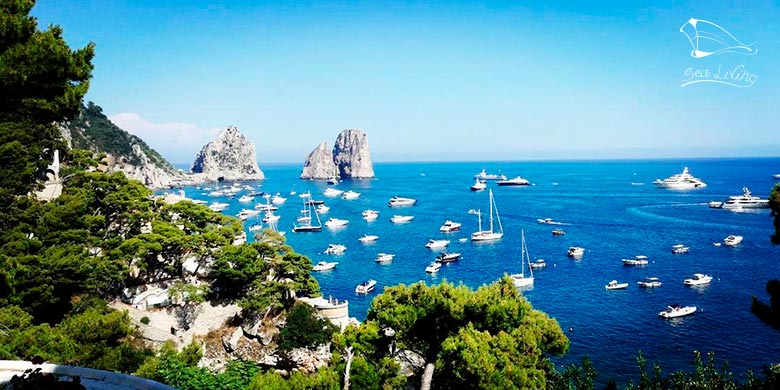 Capri
EXTRA
• A la carte wines
• Alcholic drinks
• Gifts (flowers, cakes for your event)
• Tourist guide (choose your language)
• Lunch on board

Our "Gourmet Tour" will give the opportunity to try the most popular specialties of the coast and best dishes of this magical sea. You can choose to taste the delicacies from Amalfi, Nerano, Capri or Cetara.
The "capital" of the Amalfi Coast offers a first course that "smells of freshness": the handmade "Scialatielli from Amalfi" with local clams. After enjoying this do not forget a glass of "golden nectar", ie the limoncello, local liqueur which is obtained from the famous "Sfusati Amalfi".
Cetara is the other coastal locations to consider if you want to know the "best of the best" in the local cuisine. Here tuna and anchovies are the protagonists in each dish, and the typical recipe is represented by a first course: the "spaghetti with anchovies and "colatura", that is a highly concentrated saline mixture derived by the drippings of the anchovies packed in wood barrels.
If you chose the coast of Sorrento, the gastronomic excellence is Nerano, with the typical "Spaghetti alla Nerano". The perfect combination of pasta and zucchini, an apparently simple and fast dish which requires anyway a particular procedure, in order to make all the ingredients fully amalgamate and be very creamy.
Last choice could be Capri. The "Ravioli caprese" represent the typical dish par excellence, and its recipe is passed on from generation to generation. The handmade ravioli are stuffed with Caciotta and parmesan cheese, served with tomato sauce and basil if you want a fresh dish, or alternatively fried and served as a starter.
Enjoy your meal!
---
---