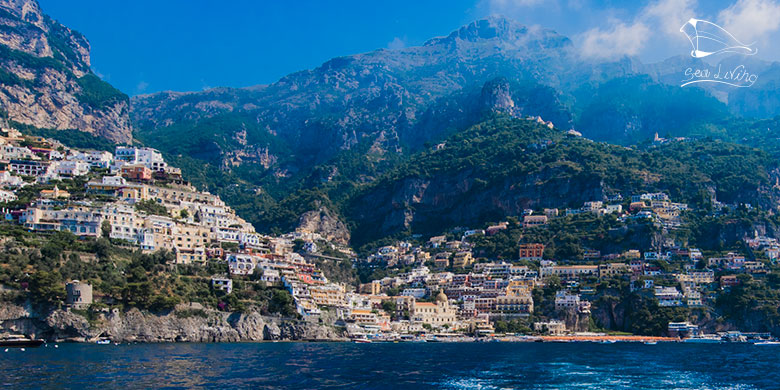 Positano
---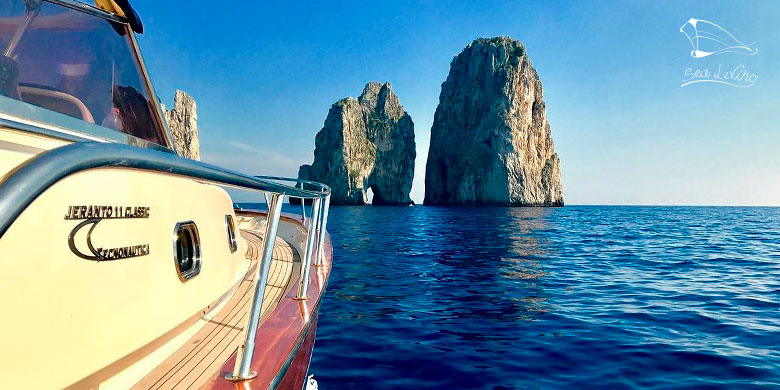 Capri
SERVICES
• Shower
• Beach towels
• Snorkeling equipment (mask and snorkel)
• Floating tubes
• Music
• Fruit Cut
• Soft drinks
• Snacks
• Prosecco and Typical liquor
• Double Bed
• Bathroom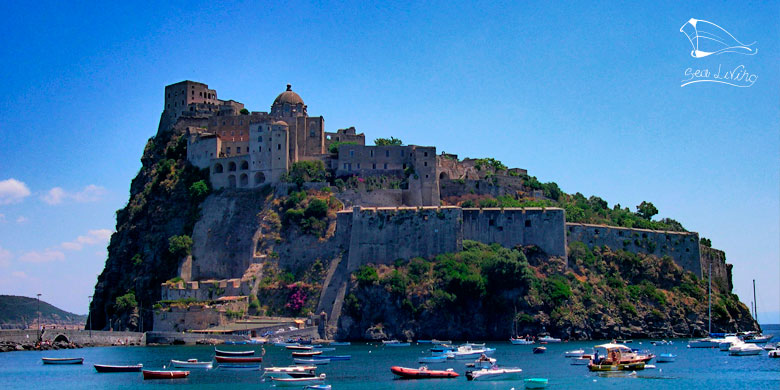 Ischia - Aragonese castle
---
Nerano
EXTRA
• A la carte wines
• Alcholic drinks
• Gifts (flowers, cakes for your event)
• Tourist guide (choose your language)
• Lunch on board

We leave in the morning to reach the "lush" island of Ischia.
We will sail along the Amalfi coast, past the archipelago of Li Galli, and the entire coast of Sorrento peninsula, until we reach the island of Ischia.
The greatest wealth of the island is certainly its hot springs, particularly the ones in Sorgeto where a stream of hot water comes down from the mountains and mingles with sea water, creating real open air saunas fenced with small pebbles and small rocks.
This characteristic makes this beach a perfect destination even in low season, and during the night. Continuing our tour around the island, we will admire the ancient Aragonese castle, formerly refuge of inhabitants during the Saracen invasions, then converted into prison, and currently a private property.
We will then head back to the Sorrento peninsula, after a stop for a refreshing swim, we will then decide together if stopping in Nerano to satisfy your palates with local specialties.
---
---